Return to the general map
Ground floor
The chateau
was completely renovated in 2016
, decorated with great care and tastefully furnished with antique furniture. The decoration remains however in-keeping with the 19
th
century with a
chic and modern touch
!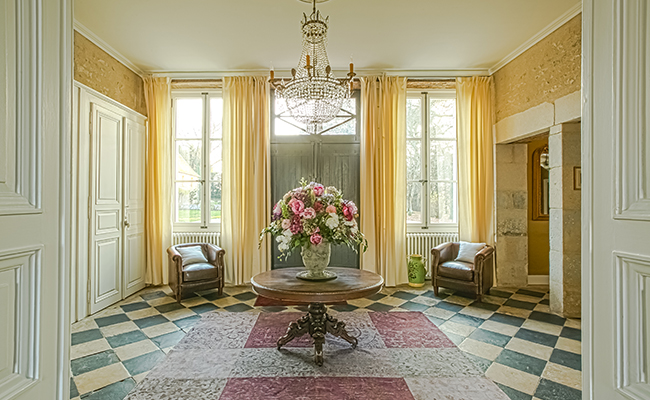 Ground Floor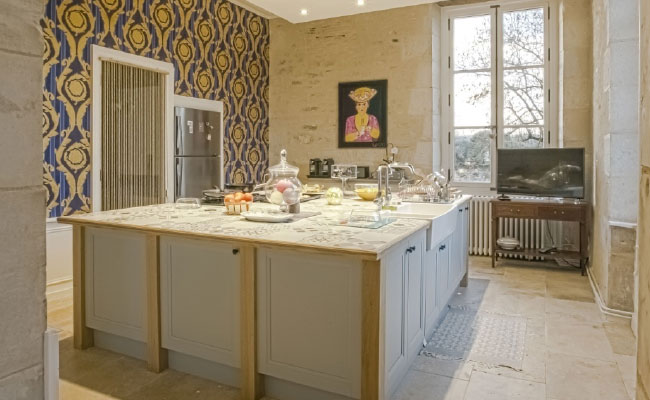 Cuisine
Salle à manger
Salon
Salon Télévision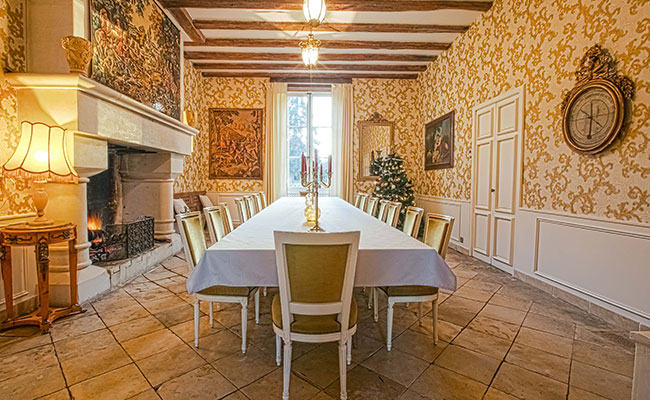 Grande salle à manger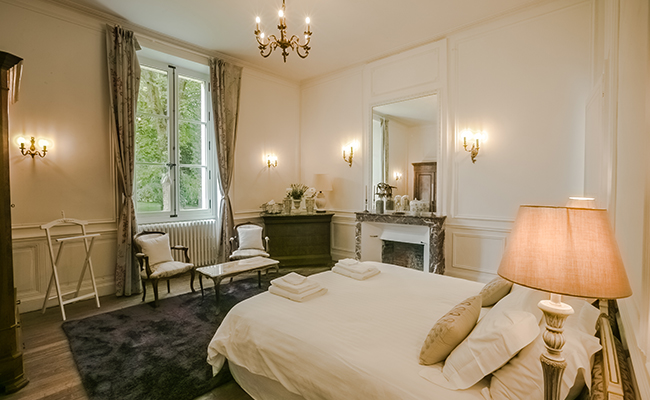 Constance
Salle de bain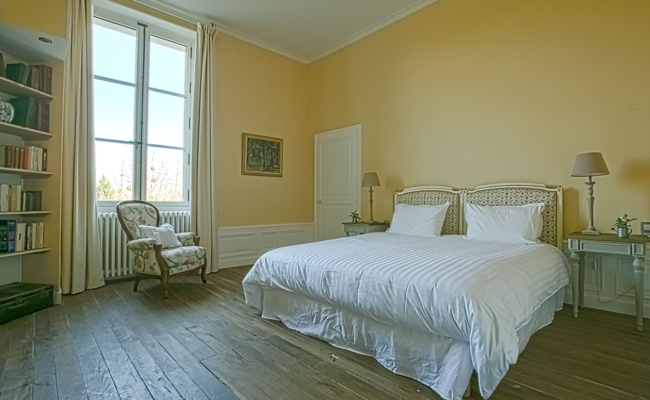 Eugenie
Appoline
Rose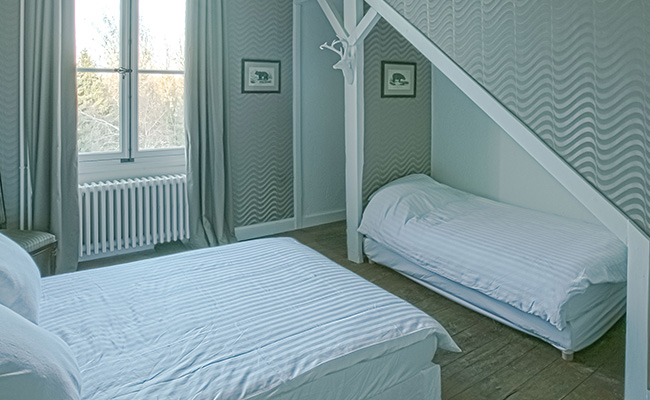 Joséphine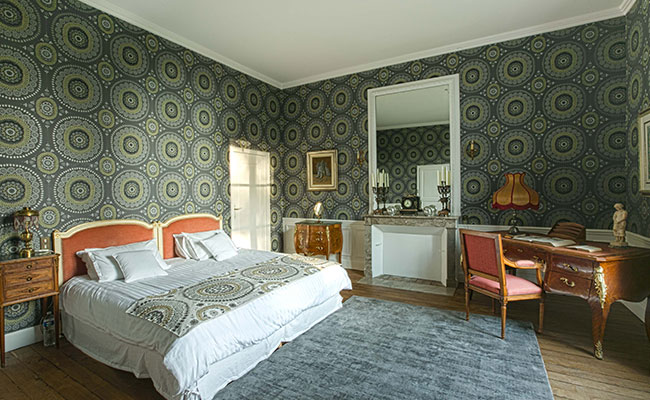 Celestine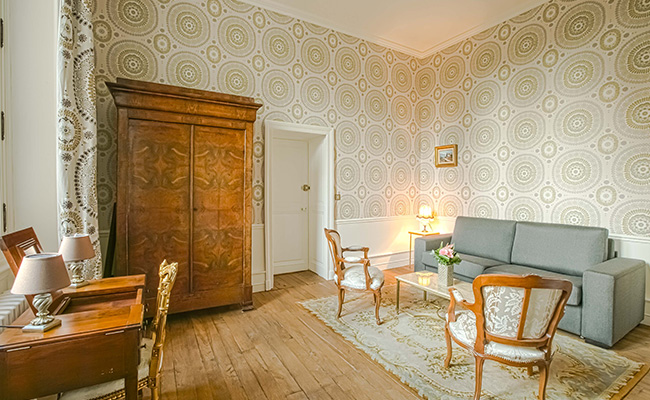 Louise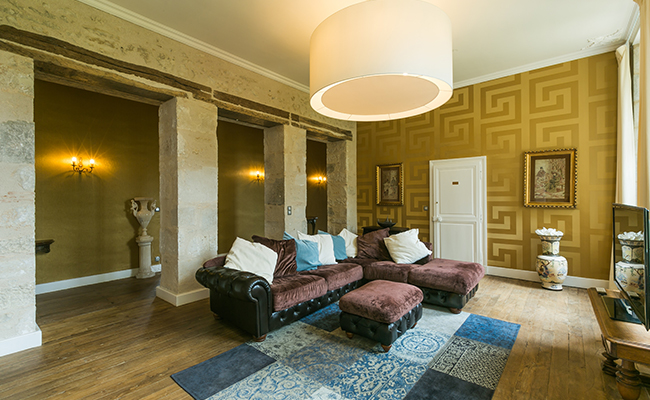 Coin Salon
Marguerite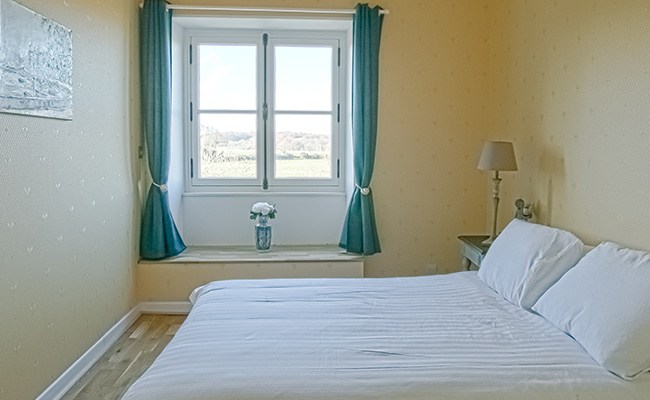 Angelique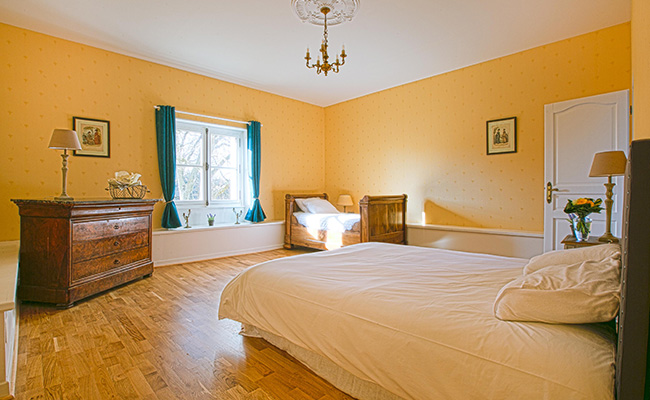 Ernestine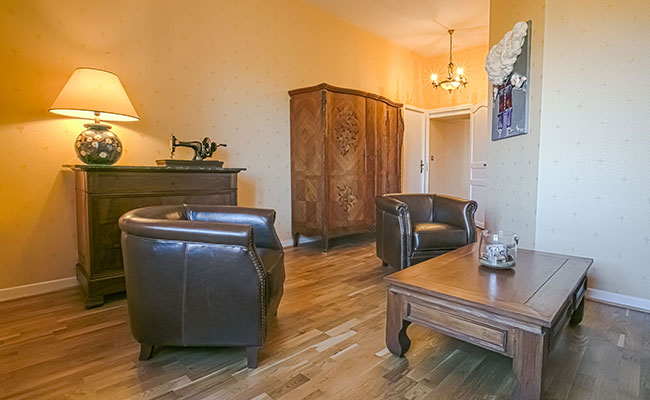 Coin Salon
It is composed of:
• A ground floor of 300sqm with 2 luxury lounges, 2 dining rooms and a large kitchen - one en-suite bedroom.
• 2 floors dedicated to bedrooms and bathrooms
1st floor of 300sqm : lounge, 7 bedrooms
2nd floor of 60sqm – lounge, 2 bedrooms

The chateau has 10 bedrooms.
• Three rooms are ideal for families with children.
• Located on the ground floor, the Constance room is perfectly suitable for guests with limited mobility.
• Bathrooms are all equipped with hair dryer / toiletries / toilet paper / towels.